Our Associates
Founded in 1985, the Omega Financial Group is a team with over 140 years of financial services experience. Through those years, we have guided our clients through many historical and economic situations, as well as very specific events that have impacted our clients on a very personal level. Our high level of client service is designed to help you develop, prioritize, and reach your unique financial goals.
George Koumoutsos, CLU, ChFC, LUTCF
Lindsay Landin, CFP®, MS, CDFA™
Teresa Graner
Jim McHugh, CFP®, MS
Christopher Field
Diana Wulfeck
Jessica Burt
Romaine Koumoutsos
---
George Koumoutsos, CLU, ChFC, LUTCF*
Founder and CEO
georgek@omegafinancialgroup.com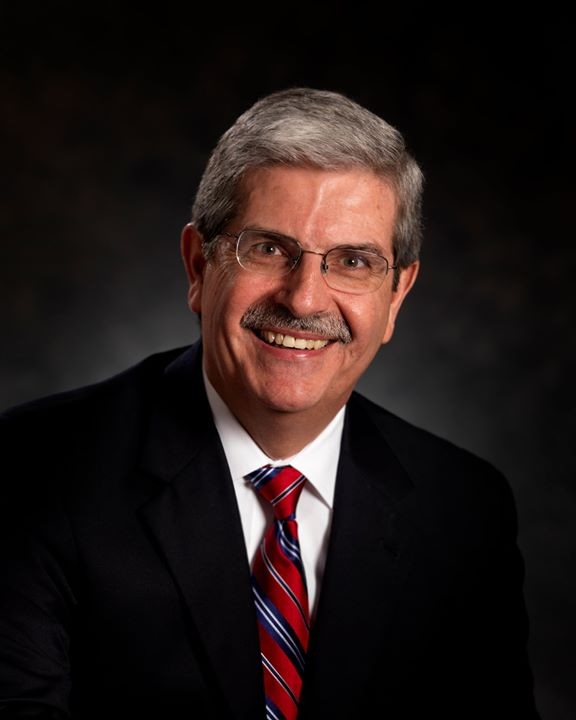 Financial Professional Since: 1978
Focus: Insurance and Investment Planning, Charitable Giving, Retirement Planning, Tax Management, and Social Security and Medicare Planning
Bio: With over 40 years in the financial services industry, George has helped guide his clients through many rough times: Black Monday, the tech bubble and collapse, 2008, and most recently, the pandemic.
These experiences helped George develop strategies that work in real life. Whether just starting your career or preparing for retirement, working with someone who has the experience to guide you through the rough times could be the best financial decision you could make.
George is married with three children and seven (and counting) grandchildren. He enjoys playing music as a hobby. In 2021, he was privileged to work with Cincinnati Children's Hospital to establish The Melody Makers Music Therapy Charitable Fund which was established to help promote the healing powers of music in Cincinnati and other cities throughout the country.
---
Lindsay Landin, CFP®, MS, CDFA™*
Chief Business Officer
lindsayl@omegafinancialgroup.com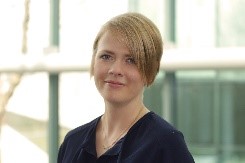 Financial Professional Since: 2003
Focus: Comprehensive Financial Planning, Retirement Income Planning, Investment Portfolio Analysis, Divorce Planning, Social Security Planning
Bio: Lindsay officially joined Omega in 2020 continuing to serve her clients in her practice in Texas. Her background in data analysis and financial planning has been well received in helping our clients see "the big picture" in retirement, as well as many other financial decisions along the way. She is heavily involved in integrating our technology tools to support our clients both near and far, increasing our geographic area in whom we can serve.
Lindsay graduated from the University of North Texas with a Bachelor's in Entrepreneurship and Strategic Management and holds a Master's Degree in Data Science from Southern Methodist University. She also holds the CERTIFIED FINANCIAL PLANNER® and Certified Divorce Financial Analyst designations.
In her personal time, Lindsay loves spending time with her husband Jared and children Roman and Mila, as well as exploring the world, running both roads and trails, reading great books (particularly biographies), and cooking adventurous things from scratch.
---
Teresa Graner*
Financial Professional
teresag@omegafinancialgroup.com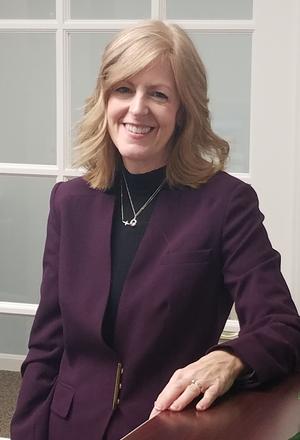 Financial Professional Since: 1983
Focus: Retirement Planning, Investment Planning for Individuals and Families
Bio: Teresa joined Omega in 1995 after having already gained invaluable experience at multiple stock brokerage firms, including Smith Barney. Her knowledge of financial service operations and stock portfolio construction was a clear asset to Omega and its clients, and she quickly transitioned from assisting advisers with back-office responsibilities and equity coordination to helping clients directly. Teresa's long-lasting client relationships are indicative of her commitment to service and remaining focused on what matters most in her clients' financial lives. Whether it's helping a long-term client retire or start a new client on the road to investing for the future, Teresa's depth and experience give clients peace of mind.
Teresa moved to Northen Kentucky from Pittsburgh in 1995, and lives with her husband Chris and two sons. When she is not busy with her boys' activities, she enjoys cooking, reading, and listening to music.
---
Jim McHugh, CFP®, MS in Taxation*
Financial Professional
jimm@omegafinancialgroup.com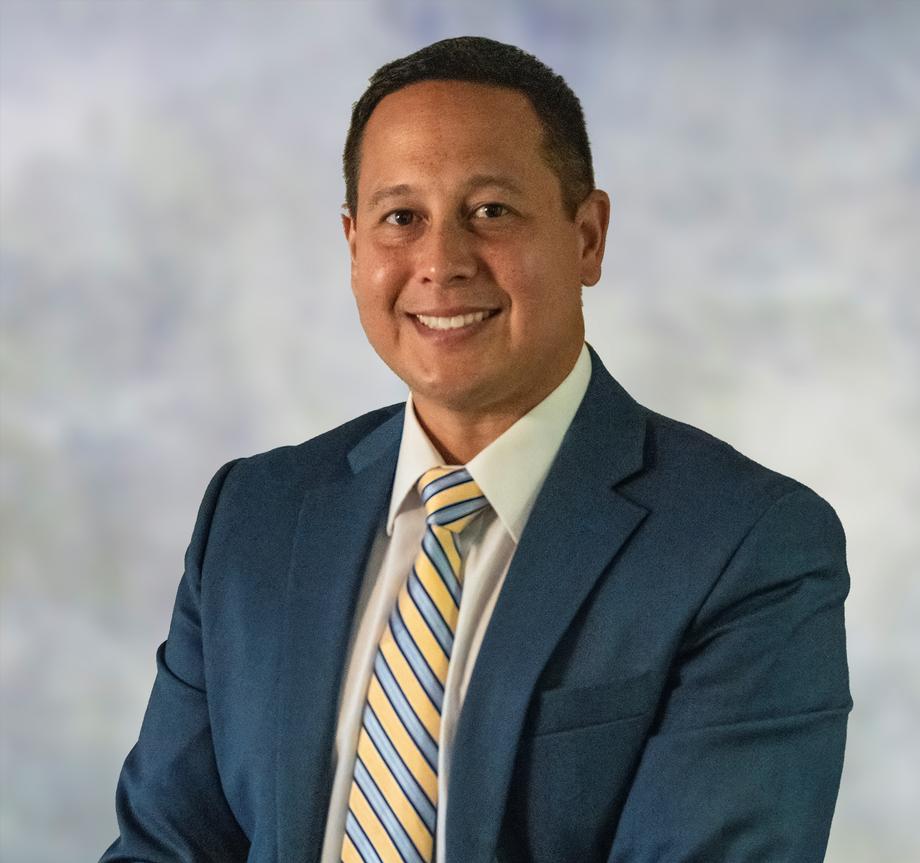 Financial Professional Since: 2000
Focus: Wealth Accumulation, Tax Efficiency Strategies, Comprehensive Financial Planning, and Risk Management
Bio: Jim began his career in the private banking, wealth management, and trust services departments of Fifth Third Bank, WesBanco Bank, Inc., and J.P. Morgan Chase in client-facing, relationship management positions. Having served many rising professionals who needed individualized financial planning and capital markets experience, Jim decided to go independent and work with clients in a more custom-fit, personalized manner.
Today, Jim's clients consist mainly of rising professionals, small business owners, banking industry associates, and professional services business owners. His valuable tax insights and after-tax disposable income planning strategies help his clients think differently about their income, assets, and risk management. Jim uses fact-based financial planning and goal monitoring to help simplify his clients' lives without giving up sophisticated approaches to personal wealth.
Outside of work, Jim stays actively involved in various community organizations, including the Cincinnati Rotary Club and Dartmouth Alumni Association of Cincinnati. Jim is married with three children who also keep him busy all year!
---
Chris Field*
Financial Professional
chrisf@omegafinancialgroup.com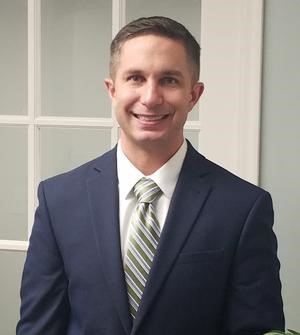 Financial Professional Since: 2017
Focus: Insurance Planning, Investment Planning, College Planning
Bio: Chris Field joined Omega in 2017 after working in the nationally recognized TriHealth integrated health system as a corporate wellness specialist. Using that same desire to help others through education with transparent guidance, Chris helps Omega implement many of our insurance and savings strategies. His background in the Cincinnati health care system is key in helping our medical professional clients coordinate their multiple benefit and retirement options. Chris was born and raised in Cincinnati, and he graduated from the University of Cincinnati with a BS in Health Science.
Chris and his wife have three beautiful children and enjoy family activities. He enjoys the outdoors and is an avid runner.
---
Diana Wulfeck
Operations Manager / Client Relationship Manager
dianaw@omegafinancialgroup.com
Bio: Diana Wulfeck moved to Cincinnati from Belarus in November 1989 and graduated from the University of Cincinnati in 2003 with a Bachelor of Business Administration in Finance. She has worked in the banking and finance industry since graduating from UC. Diana joined the Omega Financial Group team in May 2013, and since then, has become an integral part of carrying out our clients' wishes and financial strategies. Her ability to organize and stay on top of complicated financial transactions is a tremendous asset to the firm. She is committed to excellence and works diligently to make sure every detail is taken care of to our clients' satisfaction.
Diana and her husband John married since June 2007. Between John's military service and their love of travel, they have been to the Bahamas, Ireland, France, and Germany, among other places. They also enjoy sporting events and spending time with family and friends.
---
Jessica Burt
Client Relationship Manager
jessicab@omegafinancialgroup.com
Bio: Jessica Burt joined the team in August 2018, and has a degree in Business Management with a focus on Human Resources from Indiana Wesleyan University. Her attention to detail and ability to consider many sides of an issue ensure our clients' many unique needs and situations are considered. Before joining Omega, Jessica worked in several member service and office management positions, where detailed logs, consistent follow-up, and a focus on relationships were required to achieve that organization's objectives. Jessica firmly believes in transparency, high expectations, and above all, getting to know the people you are serving through active listening and communication.
A native of Cincinnati, Jessica and her family have lived in North Carolina, Kentucky, and Texas before moving back to Ohio.
---
Romaine Koumoutsos
Office Manager
romainek@omegafinancialgroup.com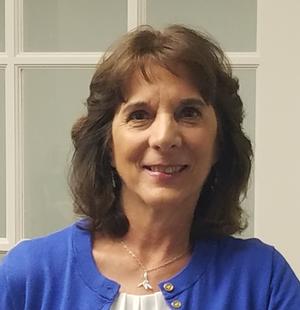 Bio: Romaine is a part-time member of the Omega Financial Group Team. Romaine effectively balances the office billing, correspondence, filing, supplies, and other important tasks required to keep the day-to-day operations going smoothly.
She is married to George Koumoutsos. They have three grown children and seven grandchildren. "Ro" enjoys spending time with her grandchildren, friends and family, doing puzzles, volunteer work in her community, and traveling.